Everything you need in one store
In our new sports store directly at the valley station of the Bergbahnen Fieberbrunn you will find everything to make your winter vacation even better and safer. In addition to our large selection, our employees are also at home in the sport and know what they are talking about.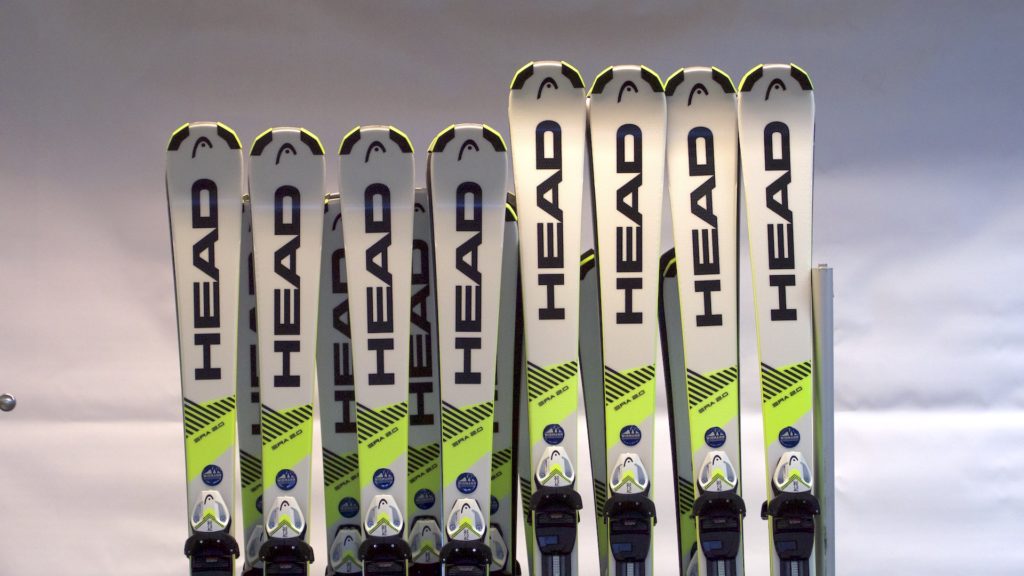 With the right ski you will go even better off the slopes
The best ski models are waiting for you. From classic models for the slopes to skis for the powder off the slopes. Thanks to the latest technologies, there is a suitable ski for every skier, from the all-rounder to the slalom carver to the premium ski for skiers with special requirements.
We make sure that every skier is matched with the perfect ski.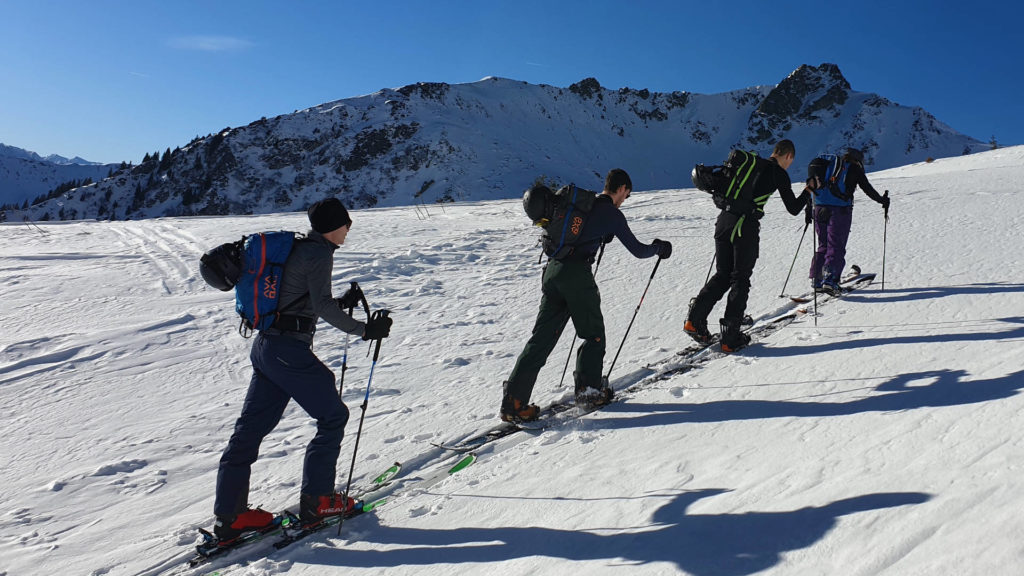 Great touring ski trips start here
It can be said: we are the specialist for ski touring equipment in Fieberbrunn. Mainly because we love to go off-piste ourselves and because skiing through pristine mountain landscapes is our greatest passion. Let us advise you and you are ready to go.
Our selection is as large as the amount of different descents out there. From the standard touring ski to the top freeride touring ski for wide turns: all of them ensure that you experience as much fun as possible. They are perfectly finished and tested under all snow conditions: just click on your boots and you are ready to go.
If you need suitable clothing or if your skis need a service, come to our store for the best advice.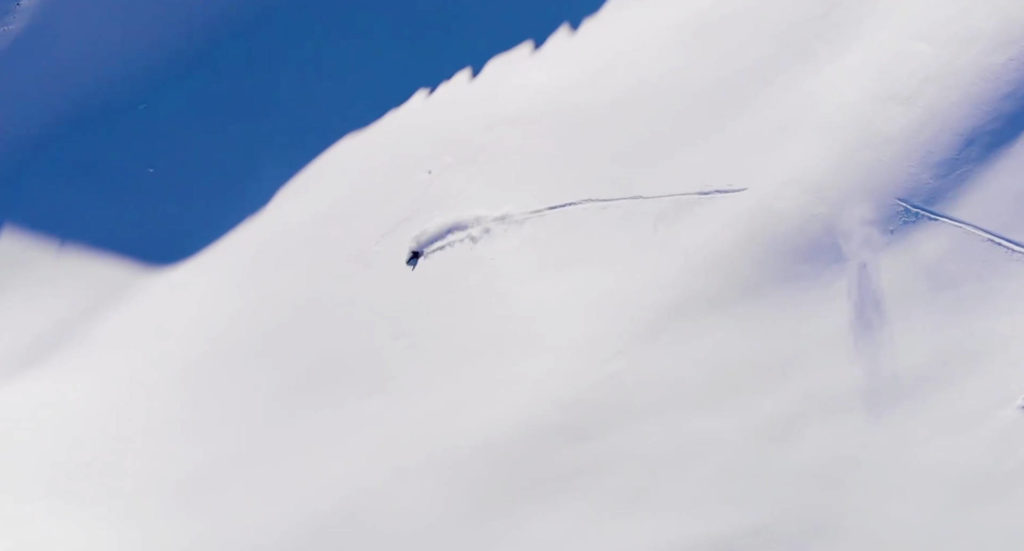 Dive into freeride paradise
The most extraordinary adventures begin off-piste: freeriding! Extra wide skis ensure that you glide well through the deep snow. Our park & pipe skis provide even more fun on the many downhill runs in the home of lässig. To be completely ready, the right safety equipment should not be missing: helmet, back protection and avalanche backpack. Now nothing stands in the way of enjoying a freeride or freeski adventure. Translated with www.DeepL.com/Translator (free version)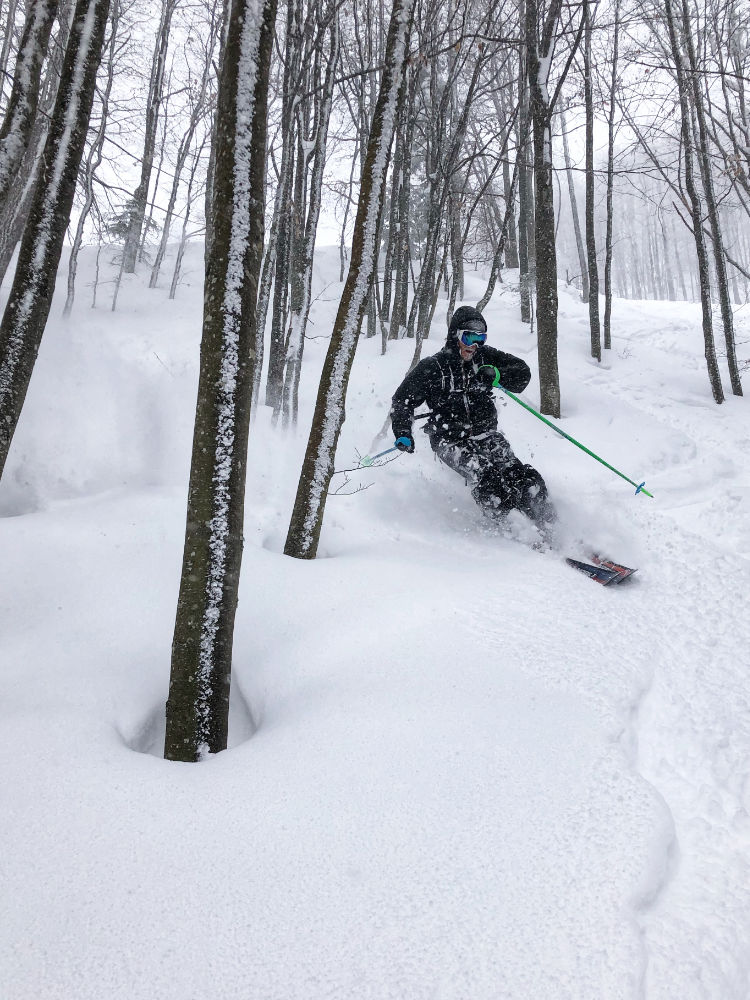 Do not go out without LVS safety equipment
In our store we have a large selection of freeride and touring ski backpacks with or without ABS safety system.

The backpacks are equipped with special holders for skis, snowboards or snowshoes so you can take your gear anywhere

In addition, many models have special storage compartments for your avalanche equipment, which should be up for grabs in the event of an emergency. The backpacks are made of extra sturdy material because the sharp edges of the skis or snowboard rub against the backpack. In addition to the avalanche transceiver, a shovel, probe and an ABS avalanche airbag are important to reduce risks.

Always have state certified ski instructors and mountain guides advise you on the use of these materials.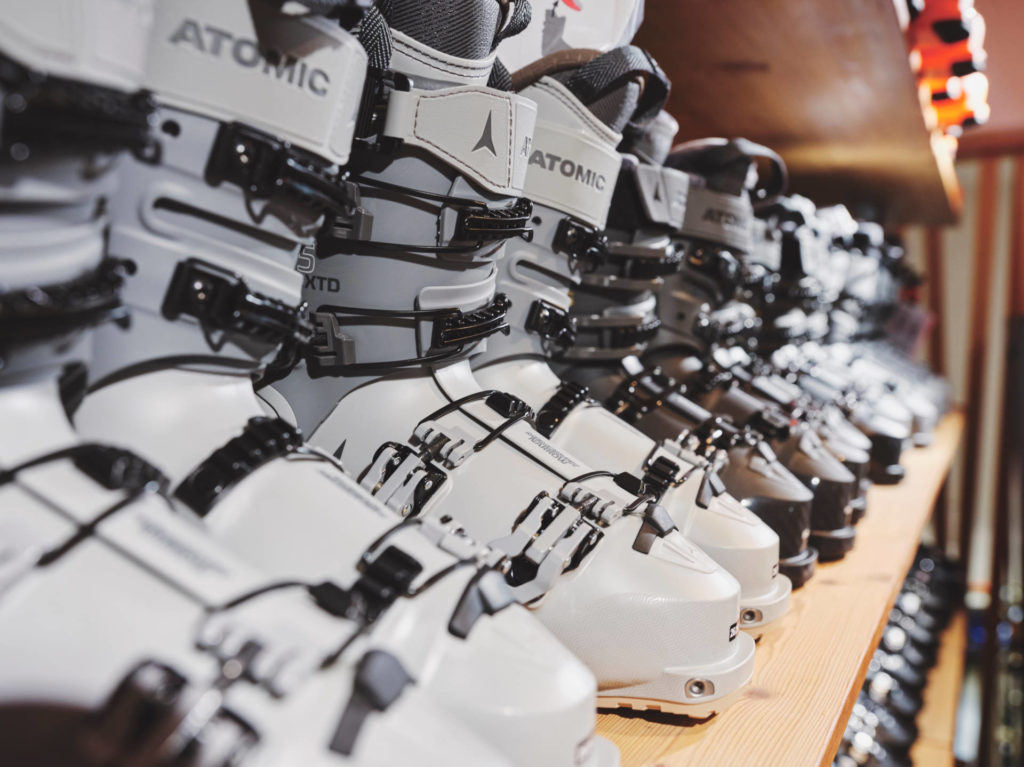 The right ski boot is essential
The right shoes are of great value! The shoe transfers the power to the ski and to make sure this goes as well as possible, wearing the right shoe is very important. In addition, it is also important that your feet do not hurt at the end of the day, so make sure the shoe fits perfectly. Hard ski boots are suitable for sporty and ambitious skiers, soft ski boots invite you to carve comfortably.
Adjust your ski boots with the bootfitting machine:
Does the ski boot press very hard on your ankle?
Are your toes being pinched?
Do you get cold feet while skiing?
Does skiing no longer give you pleasure because your shoes are not comfortable?
Are you suffering from one or more of the above situations? If so, come visit us at the store. We are sure that we can help you thanks to our new bootfitting machine that makes sure that the ski boot will fit exactly to your feet. We are happy to advise you on the purchase of ski boots or in case of problems.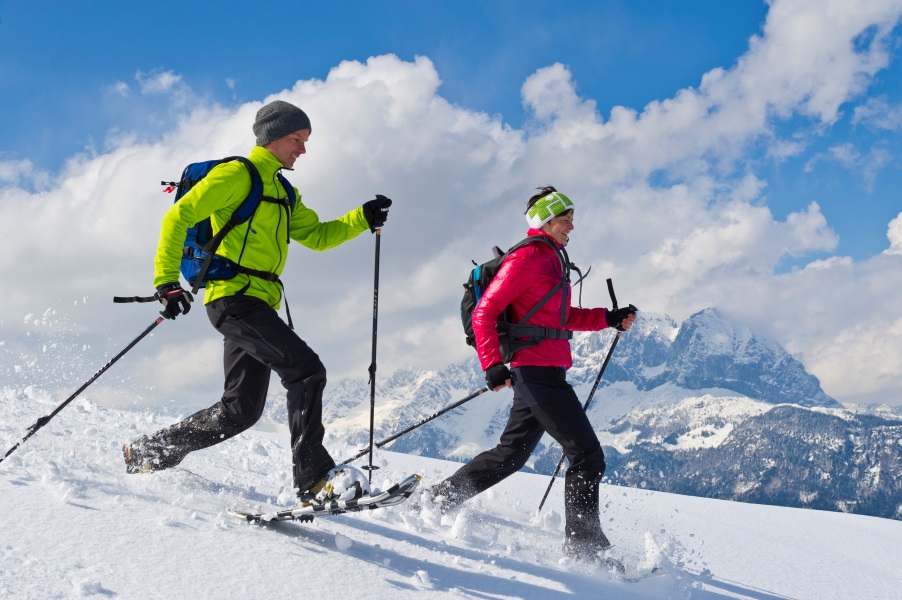 Look your best in 'The home of lässig'
Our sports store has functional and stylish winter clothing and accessories for men and women. In our store you can find ski, touring ski and freeride clothing, ski underwear and ski socks from a variety of winter sports brands. There is always something that fits you perfectly.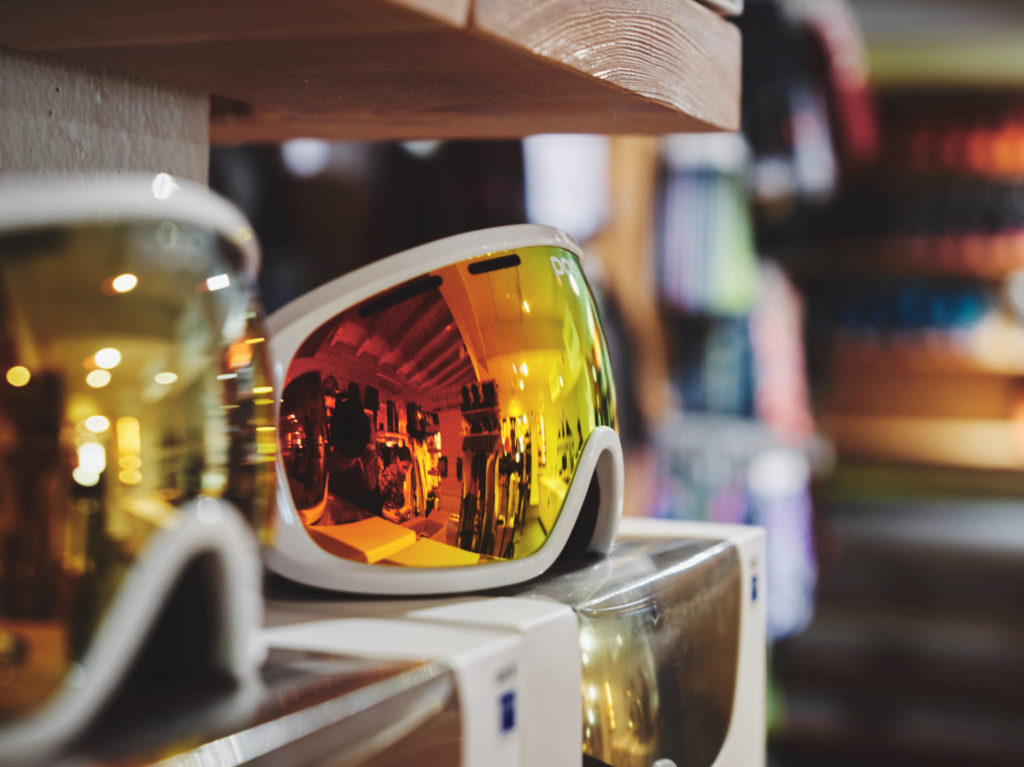 Helmets, goggles, gloves....
In our store you will find a wide range of accessories to complete your equipment or make it safer.
Helmets
Ski glasses
Sunglasses
Gloves
Caps
etc.