ALLES DA IM SPORT SHOP
In unserem neuen Sportshop direkt an der Talstation der Bergbahnen Fieberbrunn finden Sie alles, was den Wintersport noch besser und sicherer macht. Nebst der großen Auswahl auch Mitarbeiter, die im Sport zuhause sind und wissen, wovon sie reden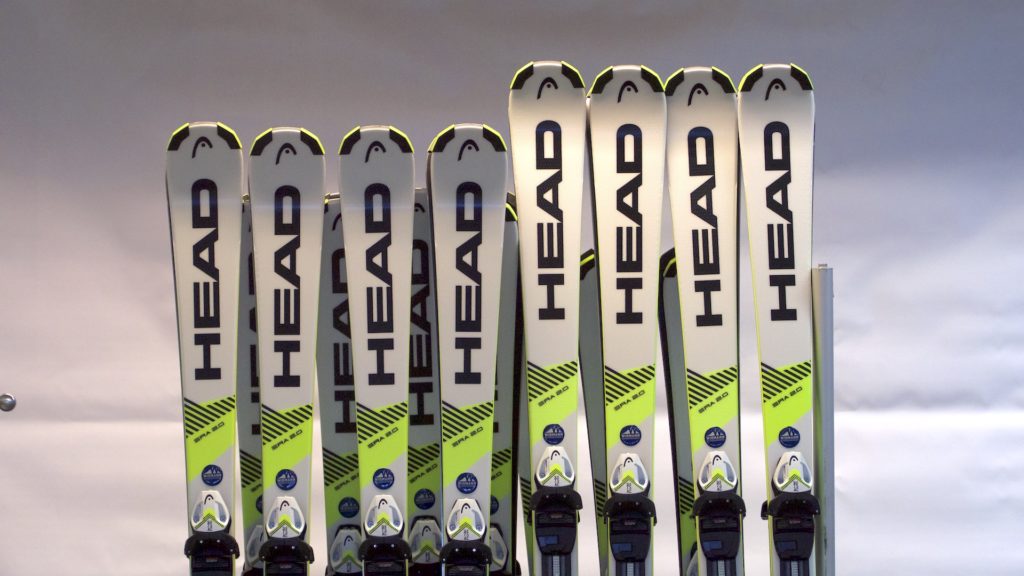 Der richtige Ski fährt eine Spur besser
Bei uns stehen die Top-Skimodelle parat. Für klassisches Skifahren auf der Piste oder für den Ride im Powder. Dank neuester Technologien gibt es für jeden Fahrstil den richtigen Ski - vom Allrounder über den Slalomcarver bis hin zum Premium-Ski für Skifahrer mit ganz besonderen Ansprüchen.
Ski und Skifahrer: Wir machen ein tolles Gespann daraus.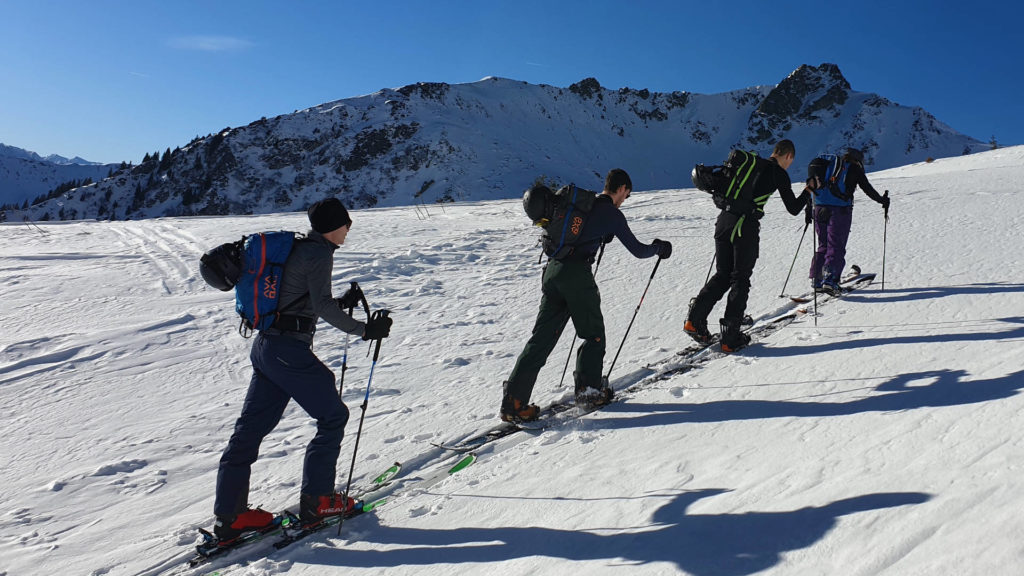 Geile Skitouren beginnen hier
Muss man einfach so sagen: Wir sind der Spezialist für Skitourenausrüstung in Fieberbrunn. Vor allem deshalb, weil wir selber ins Gelände gehen und das Abfahren durch die unberührte Berglandschaft unsere große Leidenschaft ist. Lassen Sie sich einfach beraten und ein paar heiße Tourentips gibt´s gleich dazu.
Die Auswahl ist so breit wie die Abfahrten verschieden sind. Vom Standart- Skitourenski bis zum Top Freeride Tourenski für breite Turns: Alles Freudenspender eines hautnahen Wintervergnügens. Perfekt verarbeitet, unter allen Schneebedingungen getestet, eins mit Ski - Bindung und Schuhen und ready für das uneingeschränkte Tourenerlebnis.
Außer Sie benötigen noch passende Bekleidung oder ein Skiservice für ihre alten Skier. Auch damit können wir in unserem Skitouren-Shop dienen.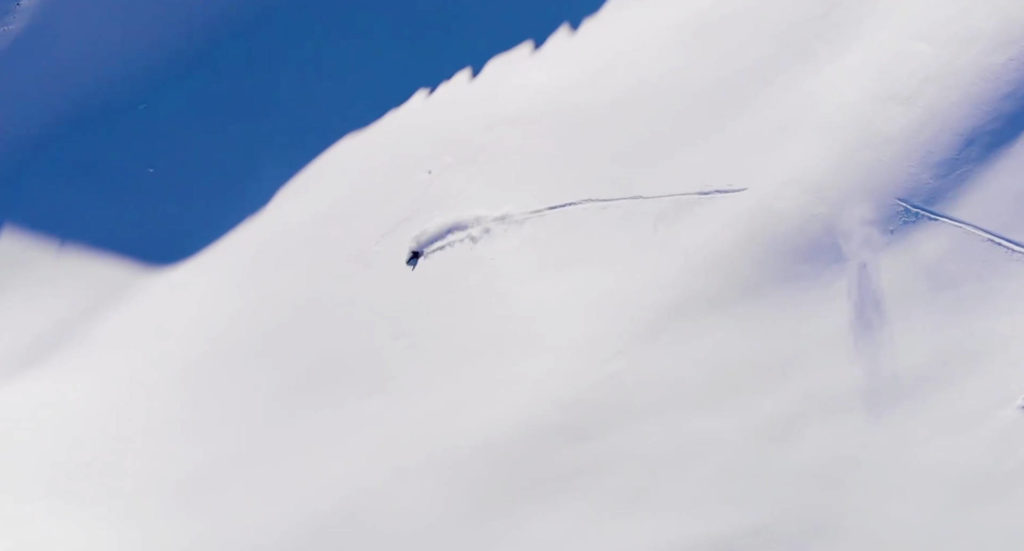 Rein in den Freerideski-Circus
Abseits der Piste beginnt ein besonderes Abenteuer: Freeriding! Die breiten Freeride Skier sorgen für den nötigen Auftrieb im Tiefschnee. Für richtig Spaß sorgen auch unsere Park & Pipe Skier, die im Home of Lässig viele Runs zum Austoben finden. Auch die richtige Sicherheitsaurüstung darf nicht fehlen: Helm, Rückenschutz und Lawinenrucksack… und schon steht den Freeride- und Freeskifreuden nichts mehr im Wege.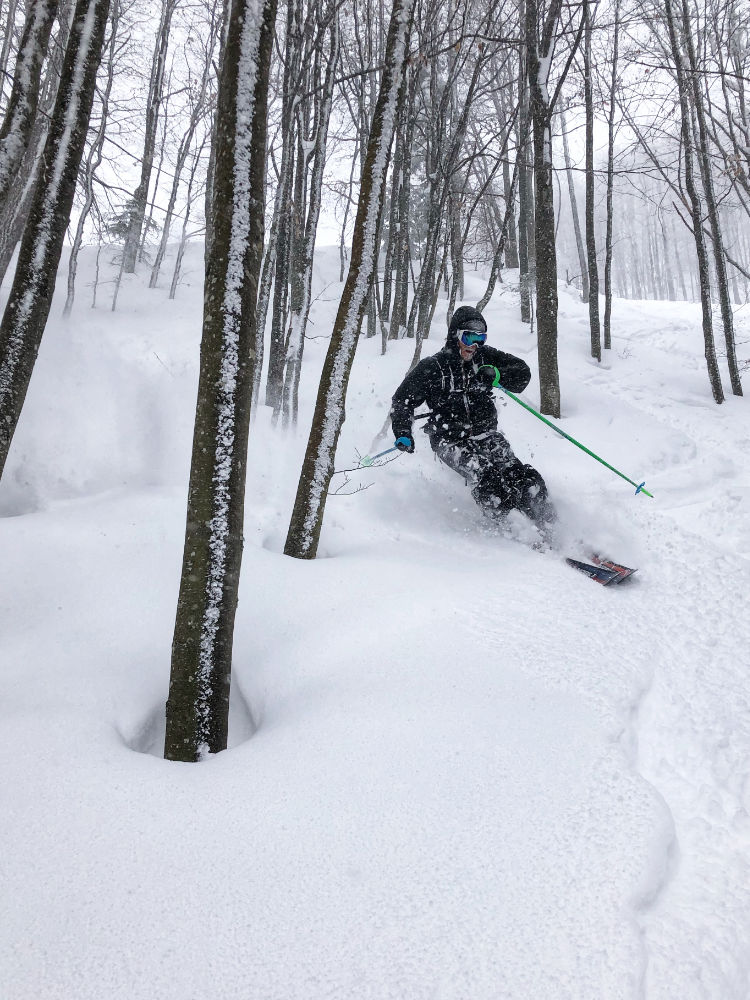 Nicht ohne LVS Sicherheits-Equipment
Bei uns finden Sie eine große Auswahl an Freeride- und Skitouren- Rucksäcken mit oder ohne ABS Sicherheitssystem.

Die Freeride - Rucksäcke und Skitourenrucksäcke sind mit Halterungen für Ski, Snowboard oder Schneeschuhe ausgestattet. Außerdem bieten viele Modelle spezielle Fächer für LVS-Ausrüstung, die beim Freeriden in Notsituationen schnell zur Hand sein muss.

Diese Rucksäcke sind auch aus besonders solidem Material, da die scharfen Kanten der Ski oder des Snowboards am Rucksack reiben. Neben dem LVS Gerät (Lawinenverschüttetensuchgerät) sind auch eine Schaufel, Sonde und ein ABS Lawinenairbag sinnvoll, um Risiken zu entschärfen.

Lassen Sie sich von staatl. geprüften Skilehrern und Ski- und Bergführern beraten.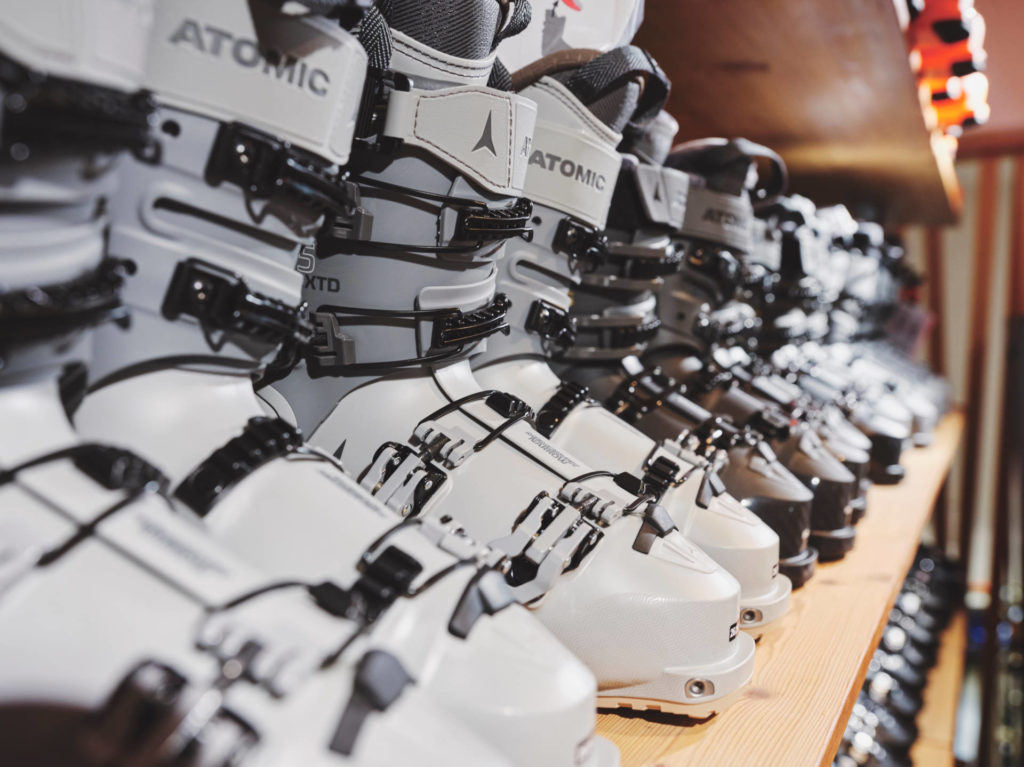 Der Skischuh macht den Schwung
Die richtigen Schuhe sind ein Segen! Denn dieser überträgt die Kraft auf den Ski. Damit dies bestmöglich gelingt und die Füsse am Ende des Tages nicht schmerzen, sollte auf einen optimalen Sitz des Schuhs geachtet werden. Harte Skischuhe eignen sich für sportliche ambitionierte Skifahrer, weichere Skischuhe laden zum gemütlichen Carven ein.
Anpassen mit der Bootfitting-Maschine:
Drückt der Skischuh am Knöchel?
Sind Ihre Zehen gequetscht?
Kriegen Sie kalte Füsse beim Skifahren?
Bereitet Ihnen das Skifahren keine Freude mehr?
Dann kommen Sie vorbei, wir sind sicher, dass wir Ihnen dank unserer neuen Bootfittingtechnologie helfen können. Gerne beraten wir Sie beim Skischuhkauf oder bei Problemfällen.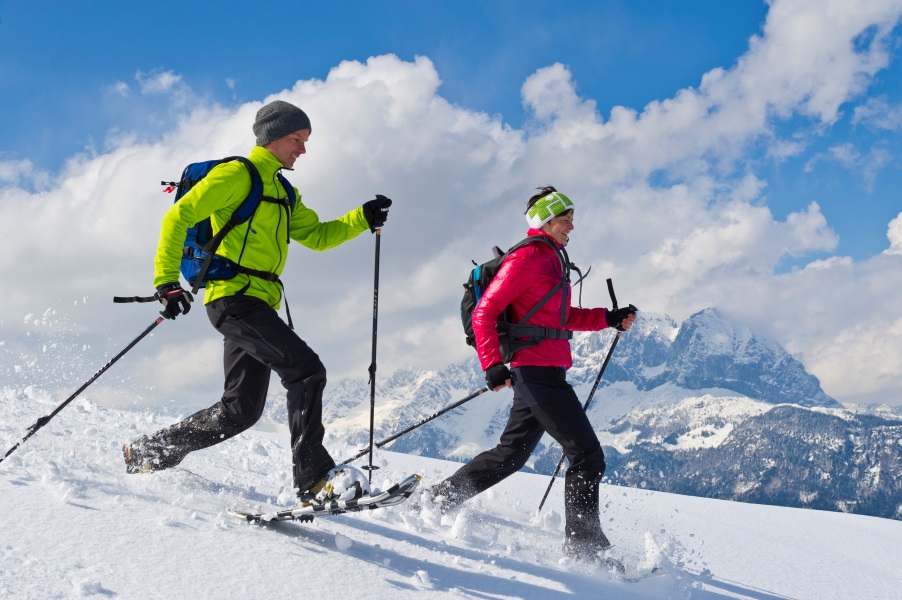 Home of Lässig-aussehen
Unser Sportshop hat funktionelle wie stylische Wintermode für Damen und für Herren. Insbesondere für den aktiven und kompromisslosen Einsatz auf und abseits der Piste. Ski-, Skitouren- und Freeride-Bekleidung, Skiunterwäsche, Tech-Skisocken und natürlich all jene Marken, die im Wintersport etwas Entscheidendes zu sagen haben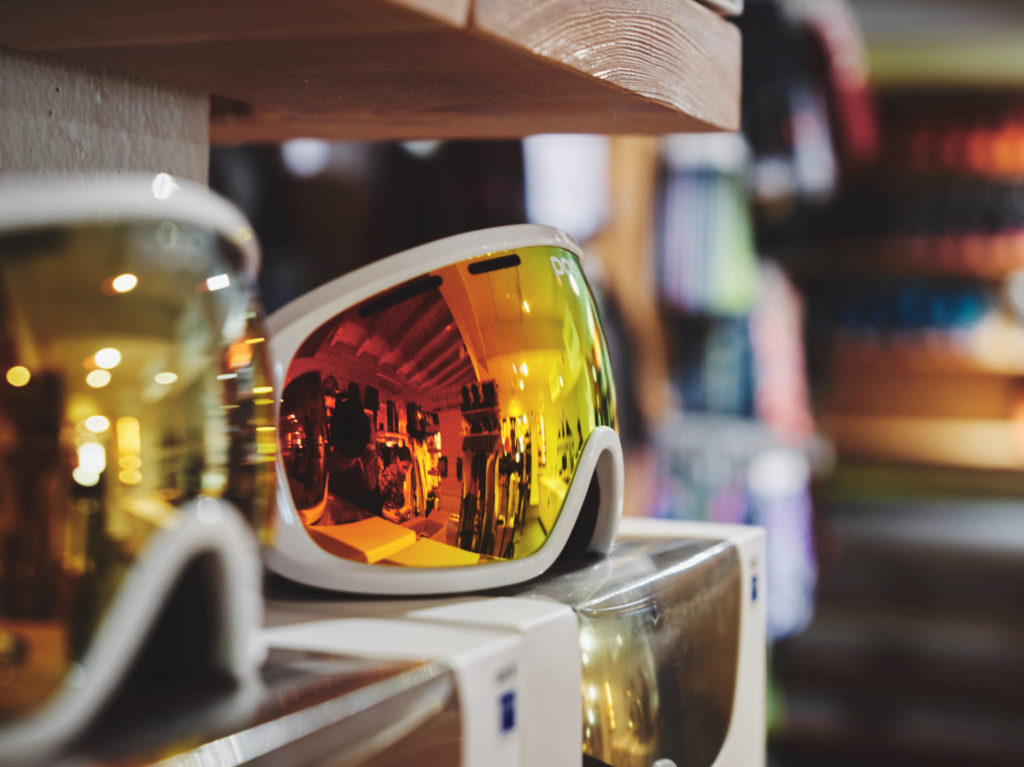 Helme, Brillen, Handschuhe...
Im Shop finden Sie auch ein großes Sortiment an Accessoires, die dem Look und der Sicherheit das Tüpfelchen auf dem i aufsetzen.
Helme
Skibrillen
Sonnenbrillen
Handschuhe
Mützen
uvm.